Analysis of Type and Length Axis Variations on Plant Growth in Hydroponic Systems
Ansar Ansar

Mataram University

Guyup Mahardhian Dwi Putra

Teknik Pertanian, Fakultas Teknologi Pangan dan Agroindustri, Universitas Mataram

Opan Sopiandi Ependi

Teknik Pertanian, Fakultas Teknologi Pangan dan Agroindustri, Universitas Mataram
Keywords:
hydroponics, axes, flannel cloth, coconut fiber
Abstract
This study aims to observe the effect of type and length of axes on the rate of growth and development of mustard (Brassica Juncea L.) plants, analyzing the effect of water circulation on the growth and development of mustard plants. This study used two treatments, namely the type of axis and the length of the axis. Each treatment consisted of 12 repetitions, so there were 24 replications. In this study, we want to examine related parameters, namely air temperature, relative humidity, light intensity, evapotranspiration, and plant growth. The results of the observation showed that the highest light intensity in the T2 planting room, the highest evapotranspiration in the T2, then plant height were obtained in the T2 planting area of coconut fiber axis with water circulation system.
Downloads
Download data is not yet available.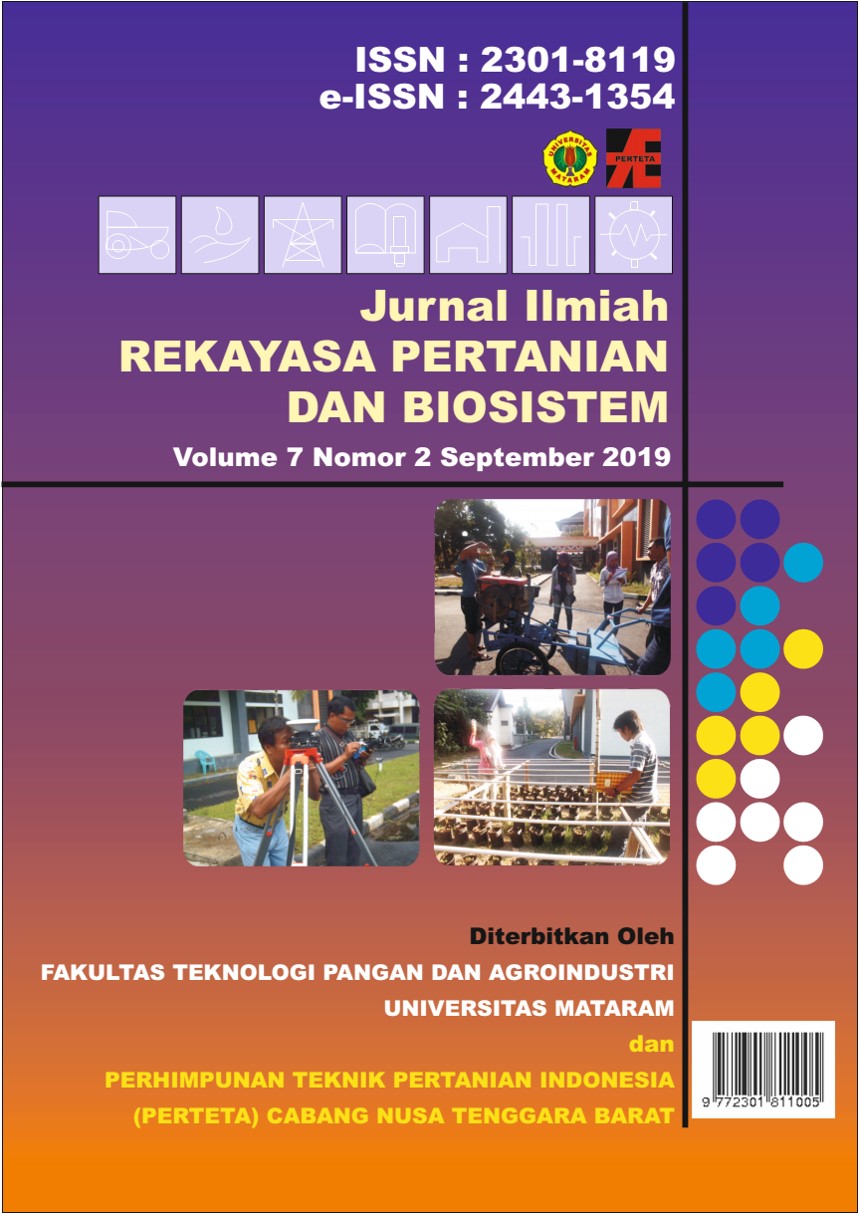 Copyright Notice

Jurnal Ilmiah Rekayasa Pertanian dan Biosistem is licensed under a Creative Commons Attribution-ShareAlike 4.0 International License.